About

Our Institute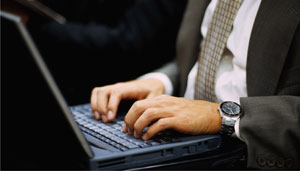 IIBA was started by a group of Experts and charted Accountants who were engaged in computer accountants for over 9 years. IIBA Is only Accounting organization with is an ISO 9001:2008 Certified and run entirely by experience people. The strength of IIBA is its faculties who are internationally certified & all of them have vast field experience.


IIBA is the only Institute in India which provide practical knowledge along with international certification. We are proud to say that this latest additions in our course. Catalogue is not taught anywhere in the skills right from technical, marketing to personality development. The best part of IIBA is its courseware, certified trainers & placement reward. Today thousand of students are being trained by IIBA through state of the art learning centers & doing there jobs & business successfully. IIBA is undoubted leader for giving 100 % practical education & preparing students for international certificates.

Message
Accounting is the base of any business... Without accounting... A business would crumble and tumble... They would not be able to keep track of their expenses and incomes and they would soon fallout of the business cycle....


- Finance Minister




Objective
We want that education by which the character is formed, strength of mind is increased the intellect is expanded and by which one can stand on one's own feet. We are committed to the creation of a better tomorrow; build by young and enthusiasm person with a shared vision.
Extra Edge
Scientific and practical approach to course developed by R&D experts with regular updation. An exclusive tie-up with IIEL for "Spoken English" would advantage classes to be conducted for IIBAians. Workshops & Seminars at regular intervals.
Mission
The unmatched experience gained by years of professional working in accounts industries to provide field focused, affordable & job oriented educational service in synchronization with Accounts Industry to each & every student through practical based Training & Upgraded Teaching Methodologies to train them for safe & successful career.
Vision
Coming years will be the Scenario our vision is to spread ourselves through out the globe to train quality accountant, by continues improvement with IIBAians.

Placement

From IIBA
Student after completing their respective diploma programs are successfully working with reputed Govt. /Private Organization.
Job & Training
Training:

The most imported & critical part of a professional educational institution is its training & placement cell.
Read More...